Hillbilly Elegy by J.D. Vance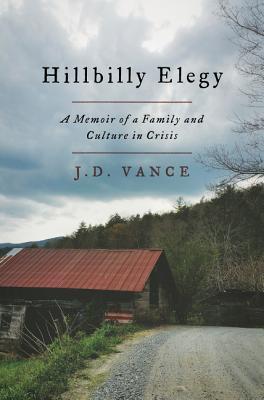 Let me start by saying that the largest reason for my rating is because, for the most part, I'm just not a fan of memoirs. I wasn't particularly engaged and thought that topic could be better presented. I think that's what my problem usually is with memoirs–you're telling me what happened instead of painting me a picture like novels usually do.
I also slightly resent the fact that his story was used to push certain notions and philosophies upon the reader. Providing research to back up what you experience is one thing, concluding that "therefore, this should happen," is something else entirely. Trust that you have presented the information well and that I am competent enough to come to my own conclusion because the truth of the matter is, I may see the solution residing somewhere completely different.
I do think it's an important story, and I think it brings up very important issues that we as a nation need to address. I just wish it would have done so in a different manner.