I love books so much that I don't just want to buy books; I want to buy book related things. Other book lovers always ask where I find these sorts of things, so I thought I would compile a list of fun gifts for the literary fiend in your life! Some I own, some are still on my wish list, but all are awesome! At least in my opinion 🙂 And in case it wasn't obvious, I would totally love these as a gift. My birthday's in two weeks. Not that it matters or anything…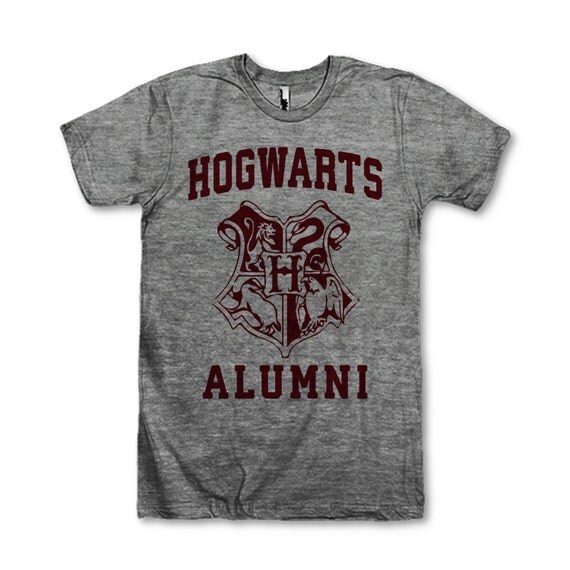 Let's face it–we all wish we went to Hogwarts. Represent your (fantasy) alma mater in this fun shirt from AwesomeBestFriendsTs. They have some other fun Harry Potter themed shirts (you were on the Quidditch team, right?) so shop around! I already own the alum shirt (nerd alert) but I've got my eye on that Slytherin Quidditch team one…
Check out these other amazing ideas!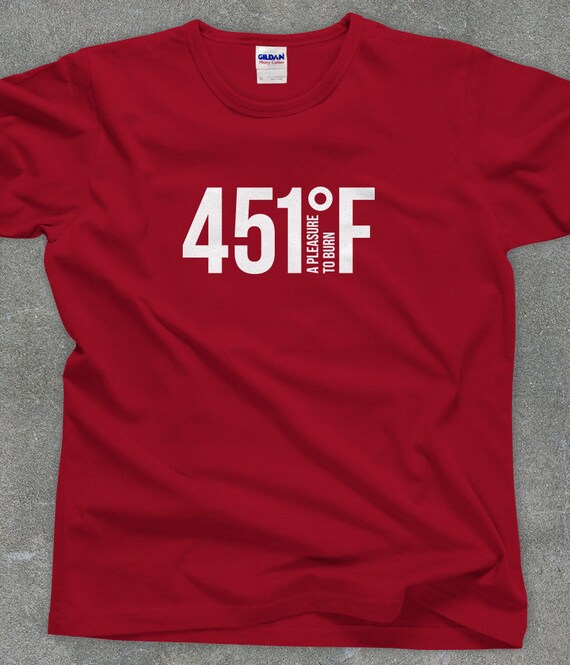 Along the clothing theme, here's a nice minimal tee of one of my favorites. I love the little quote tucked in there. Although TeeRiot doesn't exclusively have book-related clothing, there are plenty of fun options to choose from, from classics to cult favorites.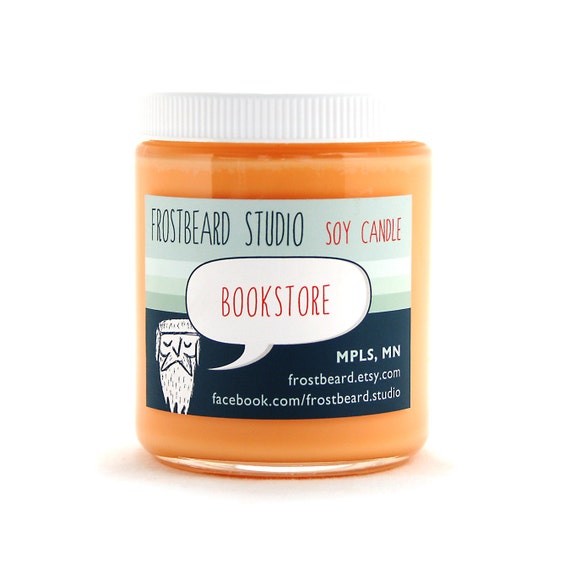 A candle! That smells! Like books!!! So currently I have this one and Book Cellar from Frostbeard, but I'll probably come back for more. The scent isn't too overpowering either, so it's perfect for someone who can be sensitive to smell or lives with someone who is. You can also buy a tealight set of multiple scents and see which you like best. I haven't smelled Bookworm yet, though, so if you grab that one let me know what you think!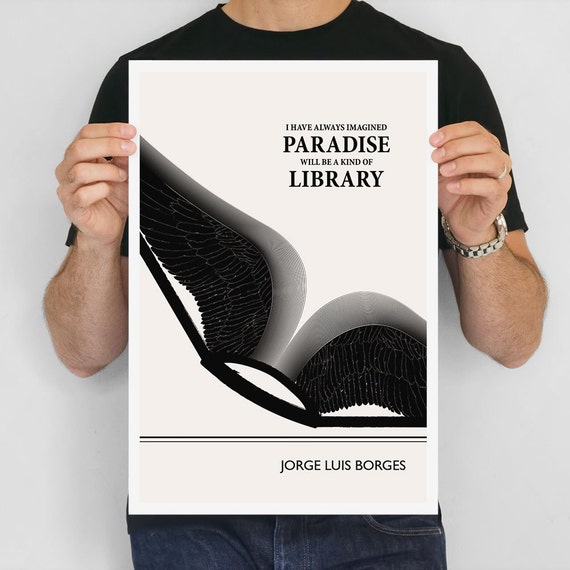 I couldn't even decide what art print to use by ObviousState because they're all so fabulously designed with a fantastic collection of quotes. One day I will have a set of three of these hanging above a plush leather chair in my magnificent library. For now I will try and decide which one will start my collection.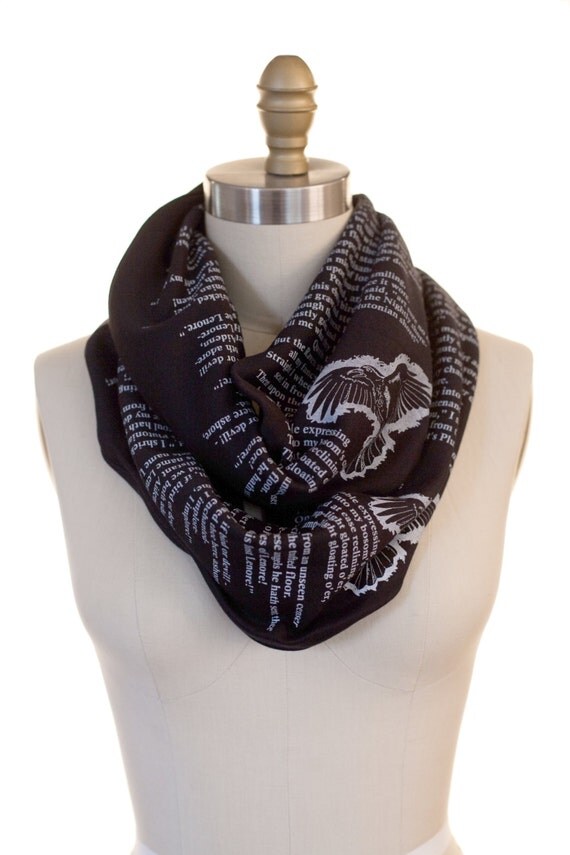 Now words can warm your soul and your neck. Storiarts has a number printed scarves with excerpts from your favorite classic novel. I love that this one sporting "The Raven" by Edgar Allen Poe comes in black (only fitting) and includes a couple ravens along with the fantastic poem. I've been eyeing one of these for years but haven't pulled the trigger yet. Maybe the coming cold weather will encourage me to do so.
You're probably like me in that you hate getting interrupted in the middle of a good book. Instead of suffering through another curt, awkward conversation, let this mug from Not on the High Street do the talking for you. I've loved this one for a while but it would ship all the way from the UK so it's more pricey than your typical mug. If you have any cheaper US alternatives, let me know!
If you like writing, why not look like you're defacing a classic novel while doing it? These fantastic notebooks from Libri Muti found at Jenni Bick Bookbinding just inspire me to write The Next Great American novel that will be loved for generations.
So those are some of my recent favorites! Do you have any other great gift ideas for fellow bookworms? Let us know!